If you own a house in California you must have a living trust!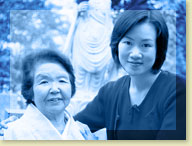 Over 60 percent of the people who die in California leave no will or trust. When that happens the State of California's Intestacy Law decides where your money and property go. Don't let that happen to your family!
FOR THOSE WHO WANT TO ORDER A NEW LIVING TRUST OR REVISE AN EXISTING TRUST IT IS NOT NECESSARY TO COME INTO OUR OFFICE OR ATTEND A SEMINAR. WE CAN DO IT ON LINE. CALL OUR OFFICE AT 714-892-7720 TO MAKE ARRANGEMENTS.
Our Living Trust Includes a Living Will and Durable Power of Attorney and A & B Provision for married couples.
Have your trust prepared by an attorney for
$895!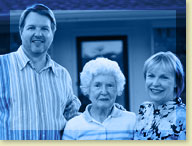 All trusts sold at the seminar are priced at $895. An attorney prepares each trust. Married couples are encouraged to attend together. Reservations are encouraged but not required to attend. Click here to see our seminar schedule.
Do you have an old trust that needs to be amended or revised to bring it up to date? We can update and restate your old trust for $695.
Are you planning a trip in the next ninety days? Don't leave home unless you have a will and a trust. We can have your declaration of trust prepared before you leave.
If this is something you need to do but keep putting it off, don't delay any longer.
Each workshop lasts approximately 1-½ hours.
Jerome Snyder is a member of the Estate Planning Sections of the Los Angeles County Bar Associations.
Law Office of Jerome S. Snyder

12881 Knott Street
Suite 101
Garden Grove CA 92841

Office: 714-892-7720
Fax: 714-894-4982
Email: info@jeromesnyderlaw.com